In 1993, when Shimona Rashi danced her way to the cricket pitch with the Cadbury Dairy Milk in her hand, the brand, Dairy Milk instantly became a household name. Ogilvy and Mather connected the product with the right sentiment of the Indian audience, Cricket. Over the years the brands have taken cricket as language to establish communication through Indian homes. Consequently from FMCG products to luxury goods all have played on the same Indian pitch, successfully hitting the gallery.
The economy is highly competitive with multiple brands producing similar goods. The companies are now using hammering technique to register the product in consumer minds. Cricket is one of their safest bet. Brands tie up with cricketing events as exclusive partners, title partners, network partners, beverage partner and the list is endless and innovative as well. It is all about demanding more airtime during television broadcast, and more ad spaces in the stadiums.
Communication Services connect through Cricket
The telecom sector is super active with cricket as their main advertising strategy to create instant reach. Thus connect and dig niche in India market through its cricket lovers. The telecom sponsored cricket tournaments had a huge kick-off with Vodafone deciding to get into IPL. Vodafone and IPL this year celebrate their marriage of a decade.
In the first IPL season, Vodafone brand campaign was titled 'Hutch, Happy to help Pug'. In the second season of IPL, Ogilvy and Mather scripted the 'ZooZoos' for Vodafone. They were an immediate hit with the cricket following Indians. 'ZooZoos' soon ruled the internet with over 200 fan pages in social media and each developing a fan base of over two lakh fifty thousand fans. Today, Vodafone allocates 25-30% of its annual marketing budgeting specifically for cricketing tournaments.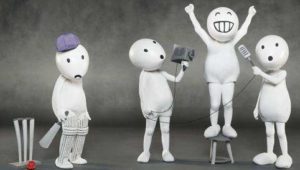 Airtel chose ICC T20 World Cup to talk about their spread of network into every corner of India. They featured the popular Airtel girl, Sasha Chetri in a series advertisement. Idea Cellular went to grab the title sponsorship of the India-Sri Lanka ODI series in 2008 and tri-series between India-Bangladesh-Sri Lanka in 2010. Both the cups were christened 'Idea Cup'. In 2008 Abhishek Bachchan was enrolled as the brand ambassador to feature in the famed 'Sirji' ads with the tagline, 'An Idea can change your life'.
A slightly smaller brand name, Aircel did not stay behind in nurturing the Indian cricket sentiment as well. It sponsored the Chennai Super Kings and got them flashed in their jerseys. It went ahead to get the Captain Cool Mahendra Singh Dhoni on board to promote the service.
Mobile Communication Language is Cricket
If the service providers are in a competitive race why would the mobile companies stay behind? Today battle is on between the latest entrants in the market – OPPO and VIVO. In 2016, OPPO signed a deal with ICC to become the Offical Global Partner for mobile phone category. It was instantly rewarded during the T20 World Cup, and it grabbed a lucrative market share of 22.59% during that year. It was only last month that BCCI have signed a five year contract with OPPO as Official Sponsor of team India. Here is the detailed news report-
http://www.deccanchronicle.com/sports/cricket/040517/bcci-oppo-launch-virat-kohli-led-team-indias-new-jersey-for-champions-trophy.html
On the other hand, VIVO has tied up to become the title sponsors of IPL for two seasons, ninth and tenth. VIVO bagged the title sponsorship rights after Pepsi decided to prematurely end their 5 year agreement. As a title sponsor it gets exposure in all mediums of marketing be it print, television, radio, poster or digital.
Another big mobile phone player, Gionee has went on to replace the old Indian favourite Nokia on the IPL jerseys of Kolkata Knight Riders.
Every brand that has a marketing objective to reach the maximum number of Indian consumers at the minimum possible time, now follows the strategy of sponsoring cricket. Cricket is also a great medium to localise a brand to Indian sentiments. VIVO today is no longer a overtly Chinese brand in its appeal.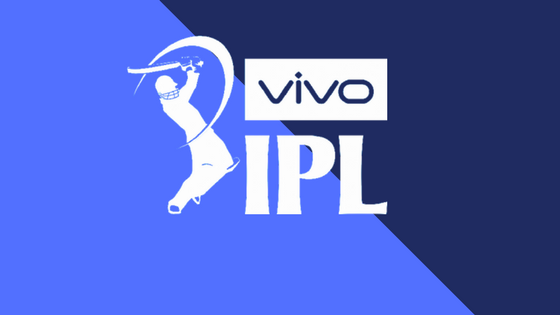 Future of Cricket Communication
Although cricket sponsorships and its exorbitant costs in India have become unrealistic, yet the brands and the media agencies continue to consider it as the prime strategy to reach the maximum number of people. It has become a 'Me Too' campaign strategy for all the brands with big budgets.
As communications guys, we are keen to see how far this cricket fever would stretch. May be there are other advertising and media opportunities that everybody is overlooking because of the cricket fever.
Jio 'Dhan Dhana Dhaned' its way through IPL this season. Now let us wait and watch what new is in store for the telecom brands to establish communication connect in the coming Champions Trophy.